Ice Break – Bold Espresso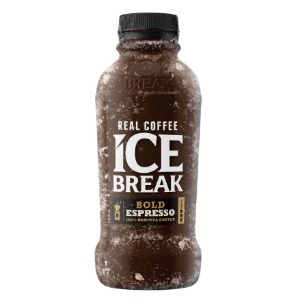 Real iced coffee without the fancy stuff… Ice Break has created a premium real coffee experience for iced coffee drinkers, without the premium price tag.
Ice Break Bold Espresso is currently the strongest iced coffee on the market – Ice Break Bold Espresso contains 3 shots of coffee (44mg per 100ml) – with a bold, creamy, real coffee flavour and real ingredients including 100% Robusta roasted coffee beans and fresh full cream milk.
Located: Dairy aisle
Size: 500ml
Release date: Released
Road test: Untested
Visit website: Not available on Ice Break website at time of writing
Shelf price: ∼$3.35
Available from: Petrol stations, various independent supermarkets and convenience stores. Woolworths from mid-May.
Distribution: NSW, Vic., Qld and SA
mar2018