Allen's fans have decided and the winner is…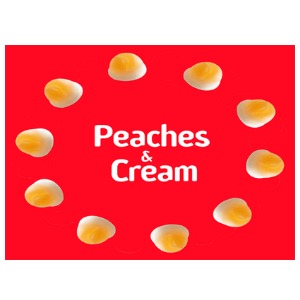 Allen's has announced their Peaches & Cream lollies as the winner of its public voting campaign, with the lolly variety now to appear in its own pack.
Over 25,000 Allen's fans voted via social media channels, choosing between Peaches & Cream; Racing Cars; or Black Cats.
First released in 1975, Peaches & Cream has always been popular for its fluffy creamy-flavoured base and peachy flavoured jelly top and clearly that is why they achieved 59% of all votes.
Peaches & Cream bags will be available at Woolworths stores from late March.