Arnott's Supporting Australians Facing Hardship During COVID-19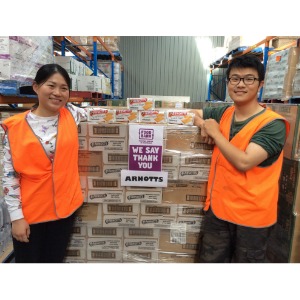 Arnott's has announced it is continuing its 10 year long partnership with Foodbank by donating $350,000 to support Australians facing hardship due to COVID-19, this donation follows the $100,000 in products donated to support those impacted by the recent bushfires.
Arnott's donation to assist those financially impacted by COVID-19 will be distributed by Foodbank throughout Victoria and New South Wales.
In addition, Arnott's has also donated 752 food pouches to local governments at the location of each of Arnott's bakeries and head office to support the local communities in which they operate, these pouches include individually wrapped Tim Tam biscuits and will be distributed to front-line workers such as healthcare workers, teachers and aged care workers.