Kellogg's launches its 'Open for Breakfast' website to answer your questions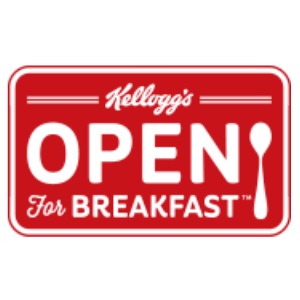 Curious about where the corn in your Corn Flakes comes from? or, how Nutri-Grain is made?
Whatever your question, Kellogg's will be answering all your questions on its new 'Open For Breakfast' website.
Kellogg Australia received 19,828 questions and suggestions in 2015 alone, that's over 380 enquiries a week with the areas of most interest being linked to nutrition, ingredients and special dietary requirements or needs.
Suggestions often influence Kellogg's product decisions – most recently, calls for a coffee-flavoured Nutri-Grain have been met with the launch of Nutri-Grain Ice Break, and people wanting gluten free breakfast cereals have seen Kellogg's launch two new gluten free variants of Special K and Corn Flakes.
As the website builds momentum, the content posted will be direct answers to questions from everyone. In the meantime, Kellogg's has already started covering off key topics of interest for a lot of cereal shoppers and eaters around Australia. All of this content can be found on www.OpenForBreakfast.com.au, and responses will be posted to the site every week from nutrition, innovation, production and sustainability experts in the Kellogg team.
"Open For Breakfast is about giving anyone who is interested the chance to come and ask us about our foods or anything else to do with Kellogg's and get answers straight from the people working here, making the foods and running the business."
Adding to the conversation with plenty of her own questions is Justine Schofield, cook and host of Everyday Gourmet. Justine will take Australians on a journey to discover the answers to some of her biggest questions about what's actually in Kellogg's products, how they are produced and what to combine them with for a balanced brekkie.
Got a question for Kellogg's?… head to: www.openforbreakfast.com.au.