Nutella World – The story behind the famous spread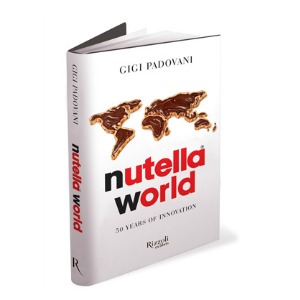 An entire book dedicated to the popular chocolate-hazelnut spread Nutella was launched in Melbourne on Monday 18 January 2016.
Titled "Nutella World" the book follows the story of how Nutella was created and being sold from one Italian pastry shop seventy years ago, to the global product it is today.
The author Gigi Padovani was born in Alba Italy, the town in which Nutella originated from.
Nutella is owned by the Ferrero company which also owns Ferrero Rocher, Kinder and Tic Tac brands.
Ferrero was started in Alba in Piedmont, Italy, in 1946 – Today its products are sold in more than 160 countries.
Some fun Nutella facts:
Nutella was an accident. In 1945 it was a small block of semi-hard chocolate-hazelnut mixture (Giandujot) that could be sliced and eaten with bread. However, the summer of 1949 was a particularly hot one, and the Giandujot was melting. It was then that Ferrero realised that it could be reduced to a cream.
Manteca is the heart of the Nutella recipe, and refers to "a mixture of soft or fat substances with a creamy consistency." The Manteca is achieved right after the hazelnuts are toasted and then ground to the perfect consistency before anything else (even chocolate) is added to the mixture.
Ferrero employs 1,700 expert testers
About 350000 tons of Nutella are produced every year, with over 11000 tons of this production coming from the Ferrero plant in Lithgow, New South Wales.
Nutella World can be purchased now through book stores for $45.00.
For more information: Click Here