Chobani – Limited Batch – Blood Orange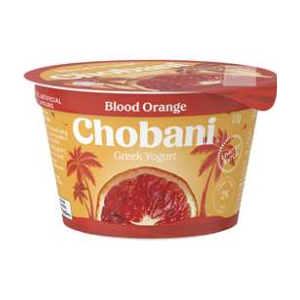 Not your ordinary tangy orange , but a tarty treat – Chobani's creamy Greek yogurt blended with tangy Blood Orange.
·         Less than 2% fat
Located:   Dairy aisle
Size:   170gm
Visit website:   Not available on Chobani website at time of writing.
Shelf price:  ∼$1.80
Available from:   Coles, Woolworths, various IGA/Foodland/independent supermarkets
Distribution:   National
01aug21
Disclaimer: The Grocery Geek provides general product information, which is intended as a guide only, please ensure that you read the product label before consuming.