Norco – Limited Edition – Crème Brulee Flavoured Milk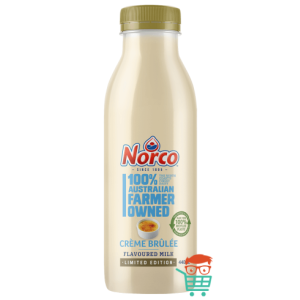 Some of our best memories are of classic Aussie road trips up and down the coast – early morning starts to hit the road before traffic builds, and of course hitting up the local bakery for delicious treats. With these memories in mind, Norco has created this delicious limited-edition flavour inspired by small bakehouses up and down the Australian coast.
Located:   Dairy aisle
Size:   440ml
Visit website:  Click here
Shelf price:   Not available at time of writing
Available from:   Coles, various IGA/Foodland/independent supermarkets
Distribution:   Qld, Northern NSW
270522
Disclaimer: The Grocery Geek provides general product information, which is intended as a guide only, please ensure that you read the product label before consuming.