Pie Society – Plant-Based Party Pack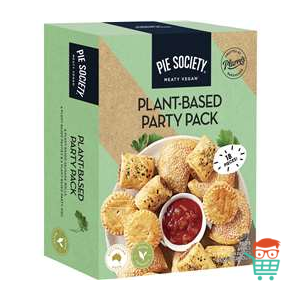 Pie Society's Plant-Based Party Pack is here to make entertaining easy. With a selection of scrumptious plant-based party pies (6), sausage rolls (6) and pasties (6) – a total of 18 pieces, so there's plenty to go around.
Vegan friendly
Australian made
Located:   Freezer aisle
Size:   18 pack (960gm)
Visit website:   Click here
Shelf price:  ∼$12.50
Available from:   Woolworths
Distribution:   National
200622
Disclaimer: The Grocery Geek provides general product information, which is intended as a guide only, please ensure that you read the product label before consuming.