Frys – Vegan Fishless Fillet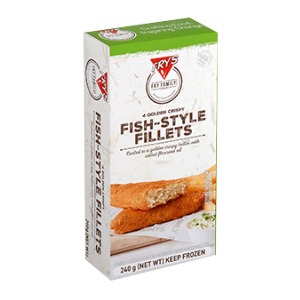 Frys Golden Crispy Fish-Style Fillets are totally off the hook and are the only sustainable fish you can get! – enjoy the taste of the sea, that is plant-based and fantastic in flavour and succulent in texture.
Coated in a golden crispy batter with added flaxseed oil
Contains more Omega-3 than tuna!
Located: Freezer aisle
Size: 240gm
Release date: Released
Road test: Untested
Visit website: Click here
Shelf price: ∼$6.00
Available from: Coles, Woolworths, various IGA/Foodland/independent supermarkets
Distribution: National
jul2019