Denada Co – 99% Sugar Free Ice Creams Now Available at Coles Nationally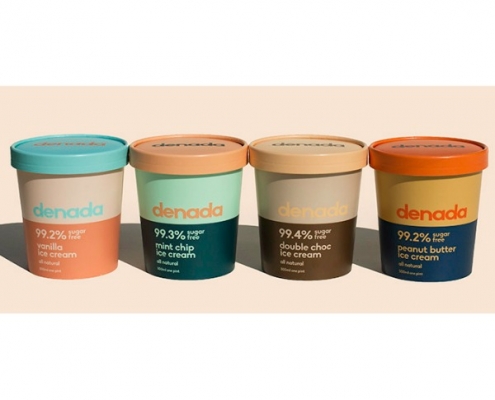 Denada Co. was established in 2017 by three fun-loving West Australians with a passion for good food and a commitment to a sugar-free, low carb lifestyle.
All ice creams in the Denada range are 99% sugar free and still 100% delicious, because they haven't compromised on what eating ice cream should be – creamy, sweet and downright indulgent.
It may sound too good to be true, but they have found a healthy and nutritious way to enjoy Australia's favourite dessert… Denada invite you to try a scoop and see for yourself!
They are proudly Australian owned and they use only the finest of natural ingredients – you may notice the absence of a long list of artificial stabilizers and emulsifiers on their label; Denada prefer the process of building texture and flavour without them.
All natural
No added or refined sugar
Low carb
Low lactose
Lower calories
Gluten free
Keto & diabetic friendly
Australian owned
Available in 4 variants:
Vanilla – 99.2% sugar free
Mint Chip – 99.3% sugar free
Double Choc – 99.4% sugar free
Peanut Butter – 99.2% sugar free
Located: Freezer aisle
Size: 475gm
Visit website: Click here
Shelf price: ∼$11.50
Available from: Coles, various IGA/Foodland/independent supermarkets
Distribution: National
aug2019