Adidas – Climacool Anti-Perspirant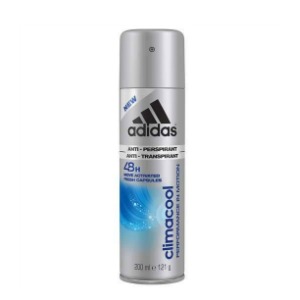 A unique formula featuring advanced 48hr 'fresh capsule' technology activated by motion so the harder you go the better it works. It also has anti-white marks formula.
Located: Health & Beauty aisle
Size: 200ml
Release date: Released
Road test: Untested
Visit website: Not available on website at time of writing.
RRP: ∼$6.29
Available from: Not advised – seen at Woolworths
Distribution: National