Barilla – Pappardelle all'Uovo pasta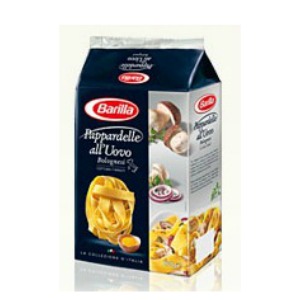 Barilla has added a new type of pasta to its pasta range available in Australia.
The largest shape available amongst traditional egg-based pastas, it originates from Tuscany and is used in many traditional Italian dishes.
It can be used with any type of pasta sauce or it can be broken down and added to soups.

Located: Pasta aisle
Size: 250gm
Release date: Released
Road test: Untested
Visit website: Click Here
RRP: ∼$3.49
Available from: Woolworths, various IGA/Foodland and independent supermarkets
Distribution: National