Black Label by Quilton – 4 ply Toilet Tissue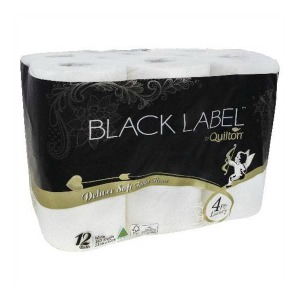 Quilton delivers a new level of luxury with its Black Label Toilet Tissue.
Made with theor premium 4 ply tissue, Black Label by Quilton takes bathroom pampering to new heights – Lightly scented on the core not the paper.
Made in Australia from carefylly selected environmentally sustainable paper pulp.
Located: Toilet Tissue aisle
Size: 12pk
Release date: Released
Road test: Untested
Visit website: Not available on Quilton website at time of writing
RRP: ∼$9.00
Available from: Woolworths
Distribution: National