Bondi Sands – Self Tanning Foam – Ultra Dark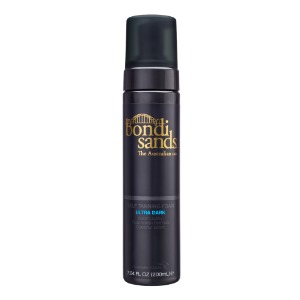 The Ultimate Australian tan in minutes… experience the next level in tanning with Bondi Sands Ultra Dark Self Tanning Foam. With dual tanning actives and their signature coconut scent, this lightweight self-tanning foam will develop into the darkest Australian tan.
Located: Health & beauty aisle
Size: 200ml
Release date: Released
Road test: Untested
Visit website: Click Here
Shelf price: ∼$24.95
Available from: Woolworths, various pharmacies, or direct from Bondi Sands on-line store.
Distribution: National