Bondi Sands Tanning now at Coles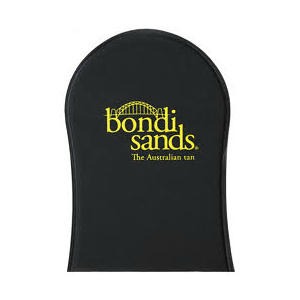 Bondi Sands is about sand, sea and sun and the lifestyle that comes with it.
Inspired by Australia's most well known beach, and a desire to make the ultimate tan accessible to everyone, Bondi Sands' salon quality formulas work to give you an even, naturally golden tan that hydrates and nourishes your skin, meaning you stay bronzed for longer.
6 products are available:
Self Tanning Foam: Dark – 110ml – ~$20.00 – A deep, long lasting glow. A lightweight, self-Tanning Foam that's simple to apply, and gives a flawless finish, every time. Enriched with Aloe Vera and Coconut. Simply smooth on for an even, streak-free tan.
Gradual Tanning Milk: Everyday – 375mL – ~$18.00 – with innovative dual action formula, hydrates and nourishes your skin while giving you a golden glow all year round. Enriched with Aloe Vera, Vitamin E and a delicious Cocoa Butter scent – perfect for everyday use.
Tanning Foam: Light/Medium – 200ml – ~$20.00 – For one night only. Forgot to tan the night before? Bondi Sands Wash Off has you covered- from tip to toe. Simple to apply for naturally glowing skin, this instant tan is transfer resistant and easily washes off. Perfect for your legs and arms.
Self Tanning Mist: Dark – 250ml – ~$20.00 – The fuss-free, ultimate tan. An almost effortless application results in a darker naturally bronzed look. Enriched with Vitamin E to moisturise and rejuvenate your skin, Bondi Sands Self-Tanning Mist goes on light and develops into a deep, golden tan that leaves your skin glowing.
Self Tanning Lotion: Dark – 200ml – ~$20.00 – Look like you've spent the day at the beach, without all the sand – -Infused with Aloe Vera and Coconut, to ensure your tan lasts longer, Bondi Sands' lightweight, Self-Tanning Lotion will leave your skin feeling soft and smooth. This lotion dries in seconds to reveal a rich, natural looking tan perfect for those with an olive complexion or wanting a darker glow.
Self Tanning Mitt – Each – ~$9.95 – The Bondi Sands Self Tanning Mitt enables you to apply an even streak-free, flawless tan every time. And what's better is that you'll never have stained hands again. Washable and reusable, perfect for Bondi Sands, Mists, Foams and Lotions.
NOTE: Always read the label. Use only as directed.
The Bondi Sands website also offers the opportunity to become a "Club Bondi VIP": You'll be amongst the first to hear about new products, special offers and expert tips on how to get the ultimate tan. Club Bondi VIP benefits include: Emails you'll want to read; Offers and discounts you won't want to miss; Expert tanning advice for a flawless tan; and, Product launches you need to know about.
Size: As detailed above
Release date: Released
Road test: Untested
Visit website: Click Here
RRP: As detailed above
Available from: Coles, Big W, selected pharmacies, or you can purchase directly from the Bondi Sands website.
Distribution: National