Bulla Lactose Free Light Sour Cream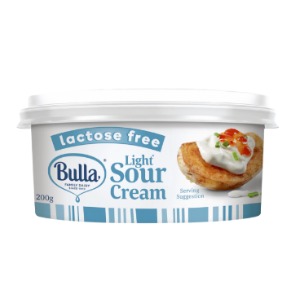 Bulla has launched its all new Bulla Lactose free Light Sour Cream, making it easier for more people to enjoy the light, creamy tang of Bulla Sour cream.
Perfectly suited for both sweet and savoury dishes. Serve with wedges, nachos, tacos or baked potatoes when a lighter sour cream option is ideal.
Located: Dairy aisle
Size: 200gm
Release date: Released
Road test: Untested
Visit website: Click here
Shelf price: ∼$2.90
Available from: Coles, Woolworths, various IGA/Foodland/independent supermarkets
Distribution: National
may2018