Bundaberg – Sparkling Collection – Variety 6 Pack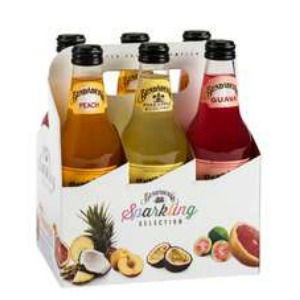 Contains 1 bottle of each 6 varieties:
Peach – brewed from real, delicious peaches, picked at their peak.
Pineapple & Coconut – crafted from real pineapple and coconut juices.
Guava – a real Guava hit.
Pink Grapefruit – craft-brewed from the best pink grapefruit.
Passionfruit – passionfruit, real, natural and unique.
Blood Orange – a natural Blood Orange experience to remember.
Located: Display area in-store
Size: 6 x 375ml
Release date: Released
Road test: Untested
Visit website: Click Here
RRP: ∼$8.00
Available from: Coles – While Stocks Last
Distribution: National