Dishmatic – Dish Brush – Pro Handle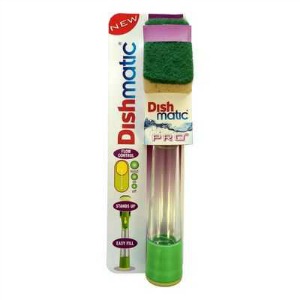 The new Dishmatic Pro has:
Flow Control Technology – allows you to control the amount of dish washing liquid dispensed by sliding the button between off/eco/boost flow depending on the amount of liquid required.
Stands Up – combining both functionality and style, Dishmatic Pro has a unique free-standing design and soft-grip handle.
Easy Fill – new wider opening makes it even easier to fill.
Located:
Cleaning aisle
Size: Each
Release date: Released
Road test: Untested
Visit website: Not available on Dishmatic website at time of writing
Shelf price: ∼$5.99
Available from: Coles, Woolworths, various IGA/Foodland/independent supermarkets
Distribution: National