D'Orsogna – Apple & Cinnamon Bacon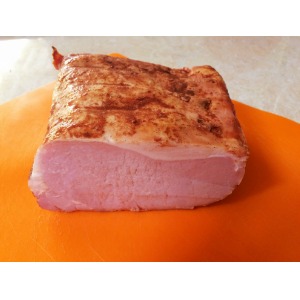 Spoil yourself this festive season with D'Orsogna's new Apple & Cinnamon Short-Cut bacon – coated with a delectable apple sauce and crushed cinnamon glaze, this bacon is a tasty treat for all the family to enjoy.
Fantastic in your Christmas breakfast, quiche, or any meal.
Available exclusively at the Woolworths Deli in a bulk size (about 1.6kg) or sliced at your request.
Located:
Deli aisle
Size: Sliced at request or bulk size ∼1.6kg
Release date: Released
Road test: Untested
Visit website: Click Here
Shelf price: ∼$not available at time of writing
Available from: Woolworths
Distribution: National