Halo Top Dessert – Seasonal Flavour – Blueberry Crumble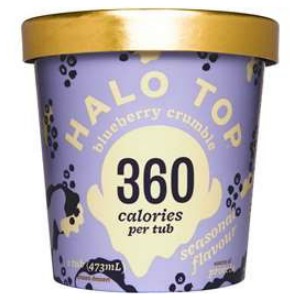 Grab a spoon and taste the creamy, deliciousness of Halo Top's new seasonal flavour – Blueberry – with only 360 calories per tub – dig in and taste for yourself!
All natural.
No artificial sweeteners.
No corn syrup.
Vegetarian-friendly.
Source of dietary fibre.
Certified gluten free.
Located: Freezer aisle
Size: 473ml
Release date: Released
Road test: Untested
Visit website: Click here
Shelf price: ∼$10.00
Available from: Woolworths, various IGA/Foodland/independent supermarkets
Distribution: National
jun2019