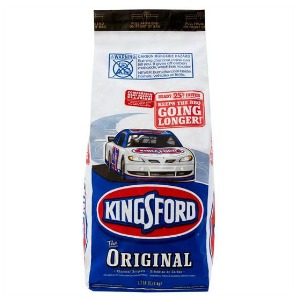 Kingsford Charcoal has been a long waited addition to the Australian barbecue scene by barbecue enthusiasts – Kingsford is one America's most loved and iconic brands, leading charcoal cooking education and driving the professional barbeque scene.
Kingsford Charcoal was established in 1920 by Henry Ford, since then it has been delivering a gold standard of grilling for nearly 100 years across the USA.
Made from natural ingredients and real wood, resulting in an authentic smoky flavour – featuring the signature Kingsford 'Sure Fire Grooves' which help the coals light faster than ever before – delivering a superb depth of flavour to food.
Located:
Outdoor aisle
Size: 3.5kg
Release date: Released
Road test: Untested
Shelf price: ∼$14.49
Available from: Woolworths, various IGA/Foodland/independent supermarkets, Barbeques Galore
Distribution: National