Monster Energy Drink – LH44 – Lewis Hamilton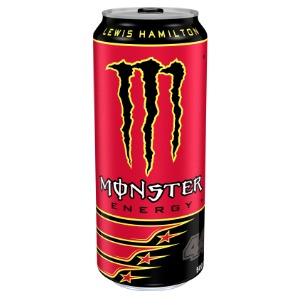 Monster energy drink has teamed up with British F1 racing driver and 3 time world champion Lewis Hamilton to release a brand new variant – Monster 44 – with a light,crisp and refreshing, with a fast finish… it gets you out front and pulling away.
The 'Lewis Hamilton Signature' drink has been named after Hamilton's race number, with which he has raced for the entirety of his career, throughout championship wins and his Formula One career.  The design of the drink also incorporates Hamilton's racing career, with elements inspired by his racing helmet and three stars to represent his championship wins.
Located: Energy drinks aisle
Size: 500ml
Release date: Released
Road test: Untested
Visit website:  Click here
Shelf price: ∼$3.80
Available from: Coles, Woolworths, various IGA/Foodland/independent supermarkets
Distribution: National
mar2018