Queen – Flavour for Icing – Unicorn Dream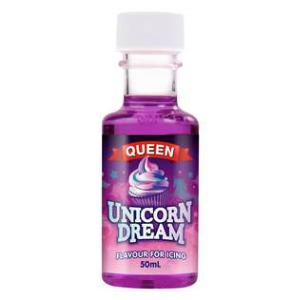 Simply add one teaspoon to your next batch of icing and transform your buttercream icing, cream cheese icing, meringue icing or royal icing into something that is seriously delicious – spoon licking encouraged!
Use in all types of icing, adjusting the flavour to the desired level of flavour intensity.
Can also be used in no-bake desserts, slices, biscuits and cakes.
Located: Baking aisle
Size: 50ml
Release date: Released
Road test: Untested
Visit website:Click here
Shelf price: ∼$2.00
Available from: Woolworths, various IGA/Foodland/independent supermarkets
Distribution: National
oct2017