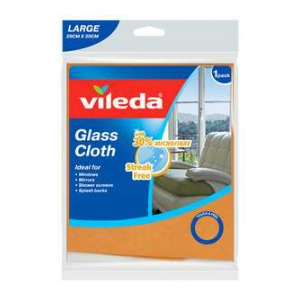 Ideal for effortless and crystal clear cleaning of windows and glass.
It's made with a unique microporous structure that absorbs water through a fibre core and a scientifically designed latex coating that wipes glass dry like a rubber blade.
With 30% microfibre
Streak-free
39x30cm
Extra durable
Ideal for:
Windows
Showers
Mirrors
Splash backs
Located: Cleaning aisle
Size: 1 pack
Release date: Released
Road test: Untested
Visit website: Click Here
Shelf price: ∼$3.00
Available from: Coles, Woolworths, various IGA/Foodland/independent supermarkets or directly from Vileda on-line store.
Distribution: National