Coles to Sell Hot Cross Buns Year-Round!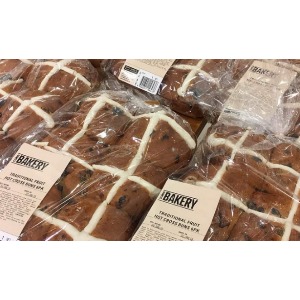 Do you love hot cross buns as much as we do? Well you're in luck… Coles Supermarkets has announced they will be selling their hot cross buns year-round in response to what Coles' has described as "strong customer demand"!
From today (9th August 2019) Coles nationally will be selling 4-packs of the popular buns made with 100% Aussie fruit.
Only Coles stores with an in-store bakery will be selling hot cross buns – RRP: ~$3.00