Coke's 'Colour Your Summer' colour changing labels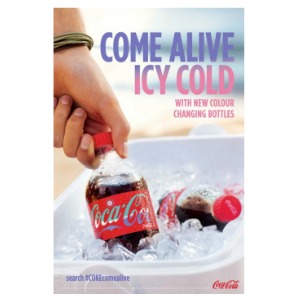 Coke is kicking off summer with temperature-sensitive colour changing labels.
Consumers will be able take a snap of their Coke products, when their labels have come alive with colour, and win unique experiences, content and more.
Consumers will then have the chance to win tickets to exclusive events.
Visit Coca-Cola website: comealive.coca-cola.com.au