Kellogg's new & improved Nutri-Grain recipe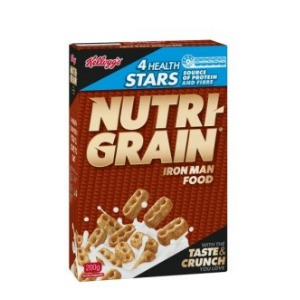 Nutri-Grain Original is now a source of fibre and protein, with the added benefit of 25% less sodium and 17% less sugar.
Kellogg's assures Nutri-Grain fans that it still has the same moreish malt taste and crunch that they know and love.
After reportedly being in development for 18 months, the new and improved recipe, which now holds a 4 Health Star Rating, received a 90 per cent approval from consumers who said they "liked the taste."
The new Nutri-Grain will be on shelves starting from Monday, 19 October 2015.