Kit Kat Australia launches 'Limited Edition' golden Chinese New Year Kit Kat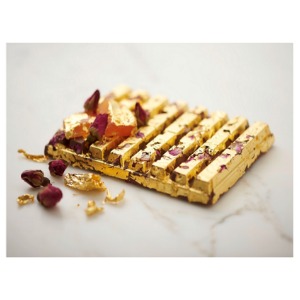 Nestlé's Kit Kat has launched a number of "limited edition" Kit-Kat's to coincide with the celebration of Chinese New Year, including a gold leaf variant which sells for $88.
The "limited edition" range will be only be sold from the new 'Kit Kat Studio' locate at Melbourne Central.
The range includes:
Tangerine crème brulee – $6.00
Taro and black sesame – $6.00
Red bean and toasted coconut – $6.00
Almond cookie – $6.00
Gold leaf covered bar which is handcrafted with Phoenix Oolong tea leaves from China along with lychee and topped with rose petals – there will be only be 88 of these bars produced – $88.00.
The limited edition Kit Kat bars will be on sale from 8am on Thursday 28 January 2016.