Devondale – Vital+ Vitamin Milk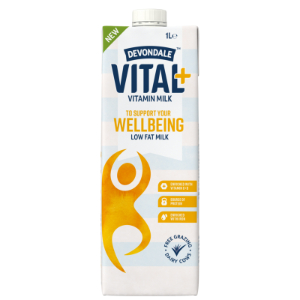 Introducing our NEW Devondale Vital + vitamin milk. Simply the goodness of real Australian milk enriched with vitamins to support your wellbeing!
It is the ultimate option for convenience, stays farm fresh for up to 9 months and is free from preservatives.
Enriched with iron for energy production and reduced tiredness+
High in vitamin C to aid the absorption of iron+
High in calcium for strong bones+
Vitamin D to aid the absorption of calcium+
Located:   Long Life Milks aisle
Size:   1lt
Visit website:   Click Here
Shelf price:   ∼$1.45
Available from:   Coles
Distribution:   National
jul2021
Disclaimer: The Grocery Geek provides general product information which is intended as a guide only, please ensure that you read the product label before consuming.