Grinders Coffee – Double Espresso Capsule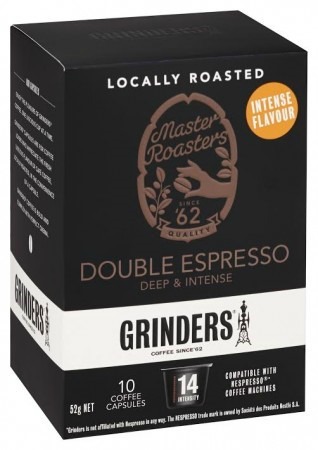 Grinders Coffee has launched Australia's first double espresso coffee capsule.
The double espresso capsule was developed to meet the growing demand from customers and consumers wanting a stronger espresso style coffee to enjoy at home.
The full bodied blend is a balance of Arabica and Robusta coffee which produces dark chocolate, nut and vanilla notes with an intensity rating of 14 which makes this capsule the strongest on the market.
Grinders Coffee capsules are compatible with Nespresso brand coffee machines.
Size: 10pack
Release date: October
Road test: Untested
Visit website: not on website at time of printing –   http://grinderscoffee.com.au/
RRP: ∼$6.49
Available from: Woolworths