Nescafe Red Mug Instant Coffee Machine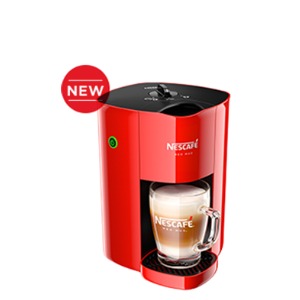 Nescafe has released their "Red Mug Instant Machine" in Australia which is conveniently and easily turns your favourite Nescafe instant coffee into a full-flavoured, café-inspired coffee.
The machine uses Nescafe instant coffees and fresh milk (if you desire) to make a beautiful coffee such as: black, irresistible Cappuccino, art-like layered Latte, velvety Americano and so much more!
As a release promotion Woolworths is offering as a bonus any 2 Nescafe Blend 43 300gm or Nescafe Gold varieties 190-200gm when you purchase a Nescafe Red Mug Instant Machine from Wednesday 17 February to 23 February 2016.
Located: Coffee aisle
Size: Each
Release date: Released
Road test: Untested
Visit website: Not available on Nescafe website at time of writing
RRP: ∼$99.00
Available from: Woolworths
Distribution: National