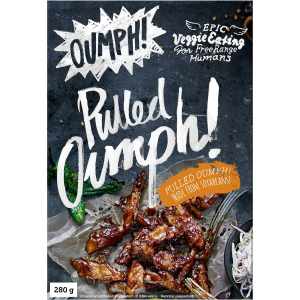 OUMPH! is food from the plant kingdom…made from soya beans. You find it with or without spicing. Oumph says that this is really good food – they believe in mouth-watering food. Food that's easy to cook. Serve with what you like best – Oumph says that, that means everything from fries to a really groovy salad.
Made from soya beans
Epic veggie eating for free range humans!
Easy to cook
Located:   Freezer aisle
Size:   280gm
Visit website:   Click Here
Shelf price:   ∼$8.00
Available from:   Woolworths
Distribution:   National
jul2021
Disclaimer: The Grocery Geek provides general product information which is intended as a guide only, please ensure that you read the product label before consuming.