Woolworths launches Disney Movie Stars projector cards and stickers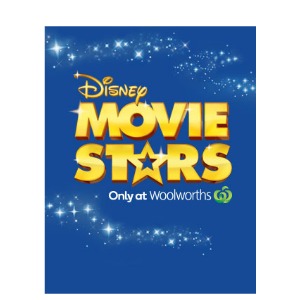 Woolworths has launched its Disney Movie Stars promotion which will run for 6 weeks – Wednesday 17th February 2016 until Tuesday 29th March 2016.
There are 42 projector cards and 42 stickers to collect in total.
All cards have 4 scenes that can be projected onto a wall with the Card projector which needs to be purchased separately for $8.00
For every $20 you spend in store or online and you receive one Disney Movie Stars pack which contains one (1) Disney Movie Stars projector card and one (1) Disney Movie Stars sticker.
By logging onto the Woolworths website you can also redeem a FREE Disney E-Book.
The Disney Movie Star Merchandise includes:
Disney Movie Stars Album – ~$5.00
Disney Movie Stars Collector Tin – ~$3.00
Disney Movie Stars Projector – Blue – ~$8.00
Disney Movie Stars Projector – Yellow – ~$8.00
Disney Movie Stars Blind Bag Figures – ~$3.00
For more information go to the Woolworths website HERE