Coles re-launches its home brand range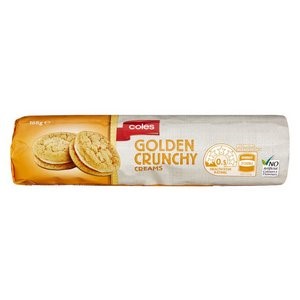 Coles is in the process of overhauling and simplifying its home brand/private label products.
Labels including 'SmartBuy' and 'Simply Less' will be replaced with the simpler brand name 'Coles' on a red ribbon logo.
The 'Coles Finest' label will be kept for specialty and seasonal (e.g. Christmas) products.
Coles has stated that its new 'Coles' branded products will be positioned as high-quality but at a low-price, with the quality as good, if not better than proprietary brands that they compete with on shelf.
As an example the Coles Golden Crunch biscuits are priced at ~$1.00.