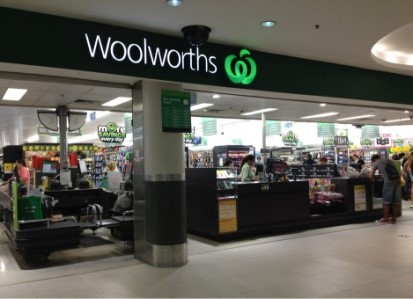 Dave Chambers (CEO – Woolworths Supermarkets) has been reported in the media as stating that Woolworths is investing $65m over the next 12 months to upgrade its fleet of shopping trolleys; fix rusty shelves and holes in floors; improve lighting/signage; and remove store entrance gates to open up the front of its stores to make them appear more welcoming.
At $65m over 900-odd stores this only equates to spending $72,000 at each store over 12 months – anyone who has dealt with supermarket fit-out/maintenance knows $72,000 doesn't go very far in each store.
Chambers also has been reported stating that Woolworths has increased labour in its 900-odd supermarkets by 56,000 staff hours a week – This only equates to an increase of 62 hours per store, per week – i.e. 8.8 hours per day, or 1.6 full-time staff members per week – and it will also add another 63,000 hours (70 hours per store per week) next year – i.e. another 10 hours per day, or 1.8 full-time staff members per week.
So… over the next 2 years Woolworths is going to add a total 132 hours or the equivalent of 3.4 full-time staff members to each store but it will take 2 years! – What Chambers hasn't detailed, and the question arising is, if these increased staffing hours actually reinstates the staffing hours that Woolworths previously cut?
Chambers is quoted as saying "What we're [Woolworths is] after is having a great store every day for our customers" but as a former retailer I doubt the stated investment will be the solution to the problems that Woolworths has self -created so as to achieve what customers actually want/expect.
In fact, I would dare to say that to achieve what is actually needed, Woolworths may have to look at least 2-3x their stated "investment" – but I suppose their plan is somewhat of a start… I wish them luck and look forward to a revitalised Woolworths.
RGR
https://www.thegrocerygeek.com.au/wp-content/uploads/2015/10/WW-Storefront.jpg
299
413
The Grocery Geek
https://www.thegrocerygeek.com.au/wp-content/uploads/2021/02/TGG-Logo-full-AU.png
The Grocery Geek
2015-09-21 04:41:43
2015-10-22 11:32:48
Woolworths states that they are investing to win customers back... mmm!!